Latest 10 Articles:
Blog Categories
Calender
Tag Cloud
We have tickled the interior, improved the lighting but most importantly received
The Gorgeous New Autumn Collections 
SHOP HOURS FOR THE AW15 SEASON 
MONDAY

– Closed until DECEMBER (open 7th, 14th and 21st December
TUESDAY – SATURDAY – 930am – 530pm
SUNDAY

– 11am – 4pm 
All your key seasonal styles are available including 
JEAN JEANIE…
DL1961 4 way stretch jeans in charcoal, black and blue …some new styles include Farrow higher waist skinnies  (image below) and Coco higher waist straight leg alongside established Florence…
PULLOVER BABY…
Cosy Knitwear from your favourite New York label MINNIE ROSE …new for this season, The CROP – fab for layering and longer length duster cardigans too
  Also NEW this season BRODIE Cashmere for some classic cardigans over dresses and tees.
 Quirky styles also arriving from Essentiel, Stella Forrest (featured below) and Nygardsanna including a stripy cardigan in autumn shades….
DO PASS MY HAT DARLING …
Fedora's are a key look this season and we have black, charcoal and chocolate on offer …
WE LOVE ANKLE BOOTS …
Alpe boots are SO comfortable, SO on trend and SO well priced …we have lots of news styles to go with jeans and dresses….here's a taster of what's to come 
Also got some cool black plimsolls in from VICTORIA …
Day Dresses now in from Antoine et Lili , Onjenu, Ilse Jacobsen and Stella Forrest.  Bohemian  heavyweight linen collection also arriving from Nygardsanna and stunning occasionwear also arriving from Almost Famous 
Antoine et Lili 
Onjenu
Ilse Jacobsen
BACK TO BASICS …
Essentials with a twist now in from SUZY D in navy, charcoal , black and cream….long sleeved tops and tees, kimomo jackets, harem and lounge pants and key look culottes..here's a taster
WE LOVE BLING …
Costume jewellery from ENVY and Tilley and Grace and stunning NEW designer collections from Assya and NEW brand Leju during October
ASSYA Lapis pendant drop earrings and necklace 
LET'S TALK ACCESSORISING…
Ruanas, Scarves, Gloves, Beanies and Pom Pom hats arriving from Echo Designs New York …and lots of scarves now in to accesorise your gorgeous new look
Look forward to seeing you all at
OKEEFE
THE ONE STOP SHOP BOUTIQUE
with genuine customer service 
HERE IS JUST A FLAVOUR OF WHAT's TO COME
Let's start with your feet 
ALPE Fabulous boots – lots more styles in store
  
JEANS AND TROUSERS FOR THE NEW SEASON 
DL1961 Farrow in Magma dark charcoal and Turner mid blue


   COCO straight jeans
in Riker black
and Flat iron clean dark blue denim
SEPARATES EDIT 
Antoine & Lili soft  tartan peplum top ..SO ON TREND
 

Almost Famous Silk blouse 

Almost Famous grey party top …great with black skinnies

Boho linen striped blouse – Janine's favourite brand Nygardsanna 

Nygardsanna striped cardigan …will go with EVERYTHING 
DRESSES 
Antoine & Lili and Almost Famous 
LOTS MORE ON OFFER from ONJENU and  STELLA FORREST 

OUTERWEAR – key for this season 
Rino & Pelle leopard print coat 

Rino & Pelle black faux sheepskin coat 

Rino & Pelle black leather jacket 

Ilse Jacobsen raincoats …other colours available
and the new CURVE (not so fitted) also available this season
Accessories
 (SO MANY MORE TO COME)

RUANAS …a must for the 
NEW SEASON 
 AND also from ECHO 
Bobble hats with pom pom and gloves in ALL the key colours
More images to follow
including jewellery, handbags and of course , all your essential basic tees and
layering pieces too
SEE YOU FROM 3rd OCTOBER 
Autumn Arrivals include 
Rino & Pelle outerwear and faux fur , Echo blanket capes, Nygardsanna linen and check, Alpe boots and DL1961 jeans
Onjenu day and occasionwear dresses….
Stella Forest, Marilyn Moore, Essentiel, and SUZY D for fabulous affordable separates
AND LOTS MORE 
Accessories include New Season bags, jewellery and scarves 
THE SUMMER POP UP IS NOW CLOSED
THANKS TO YOU ALL
FOR YOUR CUSTOM THIS SEASON
RE-OPENING IN BRIDGE ROAD
OCTOBER – DECEMBER 2015
WITH EXCITING NEW COLLECTIONS 
NEWSLETTERS RE-STARTING MID SEPTEMBER – SIGN UP ON THE WEBSITE www.okeefefashion.com
SEE YOU THEN 
LOVE
JANINE  X
IT'S CLEARANCE TIME
UPDATED JULY 28th
 FINAL     R E D U C T I O N S
 DL1961 JEANS  
WERE £165

THEN £125

NOW ONLY £75
AVAILABLE IN
 dark blue denim  (SOLD OUT)
 1 pair of white SIZE 26 left only 
BRACELETS

FROM £4  

(SOLD OUT)

 
ONJENU SUMMER DRESSES
- JANINE's FAVOURITE - 
S O L D   O U T  
ENVY PENDANT NECKLACES 
FROM £18

 - NOW 10% OFF 
ONE LEFT
ACCESSORIES ON CLEARANCE INCLUDE:
CROSS BODY BAGS - 
LEATHER CUFFS –

SOLD OUT
TIGHTS
SCARVES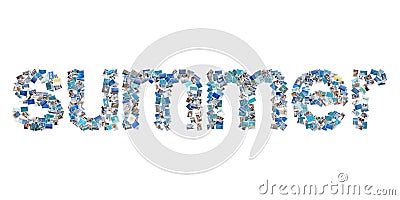 CHECK OUT THESE
GREAT
BARGAINS NOW IN STORE 
ALMOST FAMOUS CORAL SKIRT
WAS £85

NOW ONLY £38.50 
PRANELLA CORAL KAFTAN WAS £70
(also available in mint and taupe)
NOW ONLY £35

AT LAST COTTON TUNICS 
WERE £ 85
NOW ONLY £45
Stella Forest Red/Cream Print dress 
WAS £145

NOW ONLY £95
Only 2 x size 12 left now 
ALMOST FAMOUS COBALT Blue Party dress 
WAS £175

NOW ONLY £77
ILSE JACOBSEN SOFTSHELL RAINCOATS 
MATT CREAM SIZE 38 WAS £160

NOW ONLY £85
PEARL NAVY SIZE 36 (UK WAS £170

NOW ONLY £95
SELECTED DRESSES NOW ON SALE
WERE £85

NOW from £48
HIGH SUMMER COLLECTIONS AND JUST IN 
ONJENU DRESSES
ALL £85 ..limited sizes available ….
SUZY D  
SUMMER SCARVES FROM £ 18
Back by popular demand
…Straw Trilby's in natural and black ONLY £20…
LOTS MORE IN STORE
JUST POP IN TO THE POP UP
AND LET US SHOW YOU OUR
NEW COLLECTIONS 
… REMEMBER ONLY TWO WEEKS TO GO NOW … 
 JUST    IN    FROM
A N T I C A  S A R T O R I A
…BEACH READY COLLECTIONS…
White Broderie Anglaise Blouse £85 
Red Print short sleeved  Cotton Peplum top £45
White KAFTAN (also available in blue ) £55
BLACK PRINT TOP £45
WHITE JACKET with embroidery  £85
   
KAFTAN IN ORCHID AND ALSO AVAILABLE IN WHITE £45
WHITE STRAPPY DRESS £70 
BLUE PRINT SHIRT DRESS £55
ENVY SUMMER PENDANTS BACK IN STORE
TO COMPLETE YOUR OUTFIT
GORGEOUS SUMMER BAG COLLECTION
Our Stella also available in black ..with clutch inside  ONLY £75
Lime tooled shopper with interior clutch .£65
ONJENU 
HIGH SUMMER 
LOTS OF NEW STYLES JUST IN
WASH ON 30 DEGREES
AN HOUR TO DRY
NO IRONING, ROLL AND PACK
WHAT's NOT TO LIKE  ?
JUST IN
BY POPULAR DEMAND FROM CEANNIS
…HURRY AS LIMITED STOCK AVAILABLE…
OR CALL TO  RESERVE 
01932 591666

MILANO SHOPPER IN STONE  £115
NEW STYLES NOW IN FROM 
ANTOINE ET LILI
Sleeveless blue print dress £80
Turquoise and Red ballet wraps £58
JUST IN 
M O R E  fabulous separates from SUZY D
and
summer dresses from ONJENU 
 S AL E  CONTINUES
NOW AT LEAST 50% OFF SELECTED STYLES 
Lots

of

gorgeous

 new 

styles

NOW IN 
Just

in

time

for

the

 JUNE

sunshine

and

summer

holidays 
ALMOST FAMOUS 

FAB Palazzo trousers in navy floral print …SO on trend and great with flats too
ASCOT, WIMBLEDON, WEDDINGS, PARTIES
WE'VE GOT IT COVERED  
MORE OCCASION WEAR DRESSES NOW IN STORE
BUT HURRY AS LIMITED STOCK AVAILABLE
Our Grace Kelly 
Pretty in pink …stunning lace dress with pistachio trim 
PRANELLA HIGH SUMMER COLLECTION 
Coral kaftan with NEW natural BEACH bag
NEW SHADE

MINT

KAFTAN NOW IN 
TRIPLE 7 HIGH SUMMER HANDBAGS ARE IN 
INTRODUCING
ENVY JEWELLERY
MORE NAVY SLIP FLOPS AND BLACK SLIDERS 
NOW IN 
FROM ILSE JACOBSEN 
LOTS OF GREAT SUMMER ACCESSORIES
ALSO NOW IN
Thank you to our gorgeous House Models
Daniella and Hannah
for all your hard work yesterday
at our Summer Fashion shows
OUR PHILOSOPHY
UNIQUE COLLECTIONS 
GREAT QUALITY
AFFORDABLE
GENUINE CUSTOMER SERVICE 
Hannah in ONJENU leopard print maxi £95
Daniella in Eliza & Ethan Multi wrap coral maxi £185
Images of the summer collections at
The Bridge Road POP UP
COLOUR 
COLOUR
COLOUR 
POP IN TO THE POP UP 
Monday to Saturday 10am – 530pm
Sunday 12 noon – 5pm
NOW EXTENDED TO MID JULY 
The SUN is on it's way girls so here we go …
STUNNING COBALT PARTY DRESS FROM ALMOST FAMOUS 
SILK BRACELETS FROM PRANELLA £26
LOVING THESE GORGEOUS BASKETS £45
MAKE SURE YOU SMELL DIVINE TOO 
GORSE & SAMPHIRE ALSO AVAILABLE 
HAVE YOU GOT YOUR WHITE JEANS YET ?
AT LAST COTTON TOPS AND TUNICS …FROM £70
Lots of colours in store