Latest 10 Articles:
Blog Categories
Calender
May 2016
M
T
W
T
F
S
S
« Apr
1
2
3
4
5
6
7
8
9
10
11
12
13
14
15
16
17
18
19
20
21
22
23
24
25
26
27
28
29
30
31
Tag Cloud
THE OKEEFE Summer Fashion Show 
BIT different this year due to MORE space at the ALL NEW store 
Wednesday 11th May 
at 33 Bridge Road, East Molesey, Surrey, KT8 9ER
Seated show with talk through
Morning Show at 10:30am
Evening Show at 7:30pm
Our fabulous house models will be showcasing the SS16 collections
The OKEEFE Team will be there to advise you
on all your summer wardrobe essentials
Local DELICIOUS restaurants
for lunch or dinner
MEZZET

– Tel: 020 8979 4088 and 
DAR

– Tel: 020 8783 0149 (closed Mondays)
 offering a FREE glass of Prosecco with your lunch or dinner
 you need to book as they get very busy
and pick up your voucher at the show from us …
RAFFLE

on the day in aid of

MULTIPLE SCLEROSIS SOCIETY

with some special prizes
£1 a ticket or £5 for 5
JUST email :
janine@okeefefashion.com
to reserve your seat/s
and don't forget to take advantage of your meal deal 
FINALLY – A REMINDER :
OKEEFE

will be open 7 days a week from

Sunday MAY 8th

….
HOUSE OF WARRINGTON ARRIVES AT OKEEFE 
Our fabulous jewellery collection for your summer wardrobes
STELLA FOREST – The chic Parisian label  – now established at OKEEFE  – excels this season with a stunning collection of affordable styles …including this fabulous navy (also available in cream) cotton crochet kaftan …£165
DL1961 – 4 way stretch jeans in milk white …available in straight and skinny leg
ALPE Wedge sandals ..also available in black 
Essentiel Jacket 
DL Florence in Indigo Wooster 
Pom Amsterdam trim wrap scarf 
Soludos linen Espadrilles
SUZY D NEW ARRIVALS 
AND THE NEON
Suzy D Collection is
ON IT's WAY 
Lounge pants always available
…white, navy, black, denim, light blue and pale grey…
See you over the BANK HOLIDAY WEEKEND ..
CLOSED Sunday and Monday 
BUT OPENING EVERY SUNDAY FROM MAY 8th  …..
THE SUN HAS GOT HIS HAT ON 
AND WE'RE HERE TO HELP 

WITH YOUR
NEW SEASON

WARDROBE
FABULOUS JEANS COLLECTION
NOW IN FROM
DL1961
4 – WAY STRETCH , DO NOT GIVE and SO SO FLATTERING 
JUST TURN UP FOR A NARROW OR WIDE CUFF
FOR THE SUMMER MONTHS
FLORENCE MID RISE SKINNY in

WOOSTER

(at top) and

SALINGER

below 
MARGAUX in HAIL (Black) MID RISE ANKLE GRAZERS 
Gorgeous with our Stella Forest embellished Kimono jacket 
and ALPE Mules 
COCO MID RISE STRAIGHT LEG IN MILK
FLORENCE MID RISE IN MILK 
MORE ALPE COLLECTIONS 
BLACK WEDGE SANDALS
NATURAL WEDGE SANDALS
SOLUDOS Espadrilles
SEE YOU THIS WEEKEND
FOR TOP TIPS AND LOTS OF NEW ARRIVALS
BEEN A BUSY FIRST WEEK AT OUR
ALL NEW store
at 33 BRIDGE ROAD, East Molesey, KT8 9ER
A  N  D  
…..SO   LOVELY   TO   SEE   YOU   AGAIN…..
CHECK OUT
  Our fabulous jeans collection from DL1961
Farrow High Rise Skinny in Turner Blue 
COCO Curvy Straight leg with Mid Rise 
Milk and Blue Drift available
AND
Florence Mid Rise Skinny  
Milk and Salinger Blue 
Ilse Jacobsen – your  perfect waterproof raincoat with hood in a selection of colours 
RAIN 07 – our favourite, fitted but practical raincoat
 EVERYONE NEEDS ONE or even two – one for Winter and one for Summer 
SMOKED PEARL, INDIGO and LIGHT PETROLEUM
Raincoats available in CURVE
for the fuller figure
 up to size 44 (UK 16)
SUMMER KNITS
OKEEFE own label summer cashmere
 V neck boyfriend jumpers in moss stitch,
12 gauge cardigans plus stripy 
Breton
MINNIE ROSE FROM NEW YORK CITY
Our favourite cashmere duster cardigans
for your Summer wardrobe
ANTOINE ET LILI BALLET WRAPS 
SUZY D 
Cropped Cardigans and V neck Sweaters 

SEE   YOU   SOON 
Just a bit of non store news ..but don't you love her glam frock 
Hilary and our other other halves had THE BEST night last night at ADELE 
A M A Z I N G …..is all we can say 
LOTS OF NEW STOCK IN including our summer jeans too so see you soon 
WE MADE IT 
See you soon for ALL our fabulous
NEW COLLECTIONS
 
WE LOOK FORWARD TO SEEING YOU
THIS SATURDAY APRIL 2nd from 930am 
…….A little taster to get you in the mood …….
I N T R O D U C I N G 
YERSE
FABULOUS STRIPED SHIRT DRESS  – £78
 STRIPED TROUSERS –
£60
LUELLA
STAR Jumpers 
also arriving in orange and denim blue –

£65
ETNIKA Jewellery
 perfect with 
Nygardsanna premium linen collection 
Angelica necklace –

£64 
Elements bracelet in gold or silver –

£24
Cuba necklace – in gold and silver –

£40 
Sundae necklace in yellow and blue –

£60
LOTS MORE SELECTIONS IN STORE 
T

R

I

B

E

&

F

A

B

L

E 
KEY TREND TASSEL NECKLACES –

From £45
AND
WE 
KNOW
YOU
LOVE
NYGARDSANNA Premium Linen Collection

Palest Mustard Linen Summer dress
£195 
Janine's favourite TIMELESS Linen coat – £275
A TRULY SPECIAL INVESTMENT PIECE
you'll wear it all year round, LOVE IT and have it FOREVER
DL1961 – the ONLY jeans you need
Florence (mid rise skinny), Farrow (high rise skinny)
Coco (mid rise – straight) 
……4 WAY STRETCH..SO comfortable, SO flattering, SO the way to go …….
FULL COLLECTION IN STORE 
ESSENTIEL
 You need look NO further for the perfect Summer jacket
better get on the waiting list GIRLS –

£170
TRIPLE 7 PU BAGS
TOTES, SHOULDER BAGS and CLUTCHES 
Tan,  Cream and black tooled leather shopper
with clutch bag included –

£65
Silver or Gold clutch –

£36
FOOTWEAR COLLECTIONS
ALPE and ILSE JACOBSEN sandals, SOLUDOS flat and wedge espadrilles
BENSIMON Plimsolls and ILSE Flip Flops
Ilse Jacobsen Sandals –

£75
Mocha leather sandals –

£105
Flip Flops –

£24
BENSIMON ARE OUR NEW SUMMER PUMPS –

other colours available 
SO MUCH MORE ARRIVING FOR YOUR SUMMER WARDROBES
………….SEE YOU THEN …………..
From April we will be at our
 NEW shop at
33 Bridge Road, East Molesey, KT8 9ER  
Opening on
SATURDAY 2nd APRIL  to the end of JULY
 F A B U L O U S New Season Collections 
 & LOTS of NEW BRANDS
SIGN UP TO OUR NEWSLETTER FOR THE LATEST ARRIVALS, GOSSIP AND EVENTS 
A TASTE OF WHAT's TO COME 
ESSENTIEL & DL1961 JEANS
LOVING this cool summer jacket
team with a pair of DL1961 jeans in denim blue or white
or wear smart over a plain dress for a special occasion £175
LEON & HARPER – THEY ARE BACK !!
Breton and lace summer dress 
Soft cotton Breton Tees
NYGARDSANNA 
Pale mustard linen dress and top from Nygardsanna
…KEY BRAND AT OKEEFE ..
other dresses, skirts , coats and blouses also arriving 
ILSE JACOBSEN

RUBY YAYA – NEW BRAND 
VICTORIA – NEW BRAND 
More colours arriving 
SO MUCH MORE TO COME …E X C I T I N G
KEEP CHECKING MY BLOG PAGE 
PLEASE NOTE THAT
ALL

THE SALE STOCK HAS NOW BEEN SOLD ….WE ARE OPENING FOR THE NEW SEASON ON APRIL 2nd AT OUR NEW STORE – 33 BRIDGE ROAD, EAST MOLESEY, SURREY, KT8 9ER – 100 YARDS UP THE ROAD FROM THE PREVIOUS STORE ON SATURDAY 2ND APRIL
C   L   E   A   R   A   N   C   E  
…..FINAL REDUCTIONS ….. 
CLOSING TOMORROW 
SATURDAY 16th JANUARY
…OPENING 10am – 4pm… 
EVERYTHING MUST GO 
DL1961 JEANS SALE ON EXISTING STOCK 
…NEW STOCK  –  SAME DISCOUNT DOES NOT APPLY …
Onjenu Archipel dress in kiteprint in size 12 and 16 
WAS £85

NOW ONLY £20
NYGARDSANNA 
Striped linen loose fit shirt WAS £ 165

NOW ONLY £65
Sizes S, M and L available 
Striped Blouse WAS £ 145

NOW ONLY £70
Size S, M and L available
Striped linen Sailor Dress WAS £210

NOW ONLY £95 
Size S and M available 
Indigo Tunic dress Was £195

NOW ONLY £95 
AVAILABLE in size XS ONLY 
ACCESSORIES CLEARANCE 
Touch gloves to use with phone ..other styles available 
WERE £28

NOW ONLY £14 
Bracelet set of 4
WAS £ 43

Now only £25
FALKE TIGHTS
50 denier black  (size S, M) and marine navy (S and L)  WERE £16
NOW ONLY £10 
100 denier in black  in S only WERE £24  
NOW ONLY £15 
JEWELLERY CLEARANCE
Friendship bracelets from LEJU
from £22

NOW ONLY £15.00
Envy and Tilley & Grace (not all these styles are left)
all now on

40% discount 
SHOES AND BOOTS 
Seven Boot Lane black leather Chelsea Boots 
Were £ 145
NOW ONLY £30
Now only Size 8 available 
Antoine et Lili "Strictly" shoes …so comfortable ..I have these 
Were £ 125
NOW ONLY £20
Available in size  8 in

RED

 
Also available in  BLACK (below)
size 40 only available
SELECTED JEANS and BELTS ALSO ON CLEARANCE 
MUST CLOSE SATURDAY 16th  
TAKE A PEEK AND PICK UP A BARGAIN 
STELLA FOREST BEAUTIFUL SILK BLOUSES 
RED, BLACK and WHITE 
WERE £145

THEN £95 
FINAL REDUCTION 
NOW ONLY £65
PALE GREY ROLL NECK  JUMPER ..SUPER SOFT AND COSY 
WAS £145 THEN £110
NOW ONLY £65
S O L D    O U  T 
BRODIE CASHMERE 
CARDIGANS IN BLACK, NAVY 
WERE £148

THEN £95
NOW ONLY £75
ALMOST FAMOUS PARTY TOPS 
WERE £125
THEN £95
NOW ONLY £75
BURGUNDY SOLD OUT 
ONJENU DRESSES, TOPS AND TROUSERS 
Archipel Black dress with turquoise dot WAS £85 THEN £55 NOW  ONLY £45
Georgia Dress in Navy with orange small dot WAS £85 THEN £55 NOW  ONLY £45
Dylan black trousers with  small blue dot WERE £55 THEN £35 NOW ONLY £25
BELOW …NEW ADDITION TO SALE –  MacGraw top WAS£60 THEN £48 NOW ONLY £35  also available in other prints…
Courtney tile blush print palazzo trousers WERE £75 THEN £45 NOW ONLY £35
CHRISTMAS PARTIES AND NEW YEAR'S EVE
BAG A BARGAIN 
Onjenu Black sequin and blue shimmer dresses WERE £90 THEN £65
NOW ONLY £40 
NYGARDSANNA
our beautiful linen and knitwear collection 
Striped linen wide shirt

WAS £145

THEN £95 NOW ONLY £85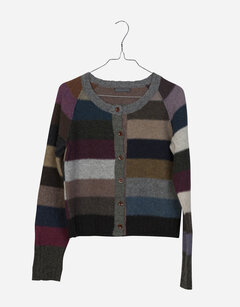 Striped Wood Cardigan

WAS £175

THEN £135 NOW ONLY £95
Linen tunic dress available in light grey and sage green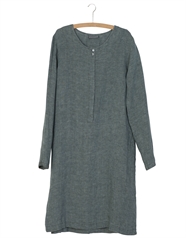 WAS £195 THEN £125 NOW ONLY £95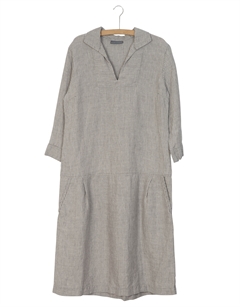 Linen Sailor dress available in cream/ black stripe or plain indigo
WAS £210  THEN £175  NOW ONLY £125
ACCESSORIES 
ALL NOW ON SALE 
Bags, Belts, Scarves, Hats, Gloves, 
ALL NOW HALF PRICE

AND LOTS MORE IN STORE