Latest 10 Articles:
Blog Categories
Calender
Tag Cloud
From April we will be at our NEW shop 
33 Bridge Road, East Molesey, KT8 9ER  
From SATURDAY 2nd APRIL to the end of JULY
 F A B U L O U S New Season Collections 
 & LOTS of NEW BRANDS
SIGN UP TO OUR NEWSLETTER FOR THE LATEST ARRIVALS, GOSSIP AND EVENTS 
A TASTE OF WHAT's TO COME 
ESSENTIEL & DL1961 JEANS
LOVING this cool summer jacket
team with a pair of DL1961 jeans in denim blue or white
or wear smart over a plain dress for a special occasion £175
LEON & HARPER – THEY ARE BACK !!
Breton and lace summer dress 
Soft cotton Breton Tees
NYGARDSANNA 
Pale mustard linen dress and top from Nygardsanna
…KEY BRAND AT OKEEFE ..
other dresses, skirts , coats and blouses also arriving 
ILSE JACOBSEN

RUBY YAYA – NEW BRAND 
VICTORIA – NEW BRAND 
More colours arriving 
SO MUCH MORE TO COME …E X C I T I N G
KEEP CHECKING MY BLOG PAGE 
C   L   E   A   R   A   N   C   E  
…..FINAL REDUCTIONS ….. 
CLOSING TOMORROW 
SATURDAY 16th JANUARY
…OPENING 10am – 4pm… 
EVERYTHING MUST GO 
DL1961 JEANS SALE ON EXISTING STOCK 
…NEW STOCK  –  SAME DISCOUNT DOES NOT APPLY …
Onjenu Archipel dress in kiteprint in size 12 and 16 
WAS £85

NOW ONLY £20
NYGARDSANNA 
Striped linen loose fit shirt WAS £ 165

NOW ONLY £65
Sizes S, M and L available 
Striped Blouse WAS £ 145

NOW ONLY £70
Size S, M and L available
Striped linen Sailor Dress WAS £210

NOW ONLY £95 
Size S and M available 
Indigo Tunic dress Was £195

NOW ONLY £95 
AVAILABLE in size XS ONLY 
ACCESSORIES CLEARANCE 
Touch gloves to use with phone ..other styles available 
WERE £28

NOW ONLY £14 
Bracelet set of 4
WAS £ 43

Now only £25
FALKE TIGHTS
50 denier black  (size S, M) and marine navy (S and L)  WERE £16
NOW ONLY £10 
100 denier in black  in S only WERE £24  
NOW ONLY £15 
JEWELLERY CLEARANCE
Friendship bracelets from LEJU
from £22

NOW ONLY £15.00
Envy and Tilley & Grace (not all these styles are left)
all now on

40% discount 
SHOES AND BOOTS 
Seven Boot Lane black leather Chelsea Boots 
Were £ 145
NOW ONLY £30
Now only Size 8 available 
Antoine et Lili "Strictly" shoes …so comfortable ..I have these 
Were £ 125
NOW ONLY £20
Available in size  8 in

RED

 
Also available in  BLACK (below)
size 40 only available
SELECTED JEANS and BELTS ALSO ON CLEARANCE 
MUST CLOSE SATURDAY 16th  
TAKE A PEEK AND PICK UP A BARGAIN 
STELLA FOREST BEAUTIFUL SILK BLOUSES 
RED, BLACK and WHITE 
WERE £145

THEN £95 
FINAL REDUCTION 
NOW ONLY £65
PALE GREY ROLL NECK  JUMPER ..SUPER SOFT AND COSY 
WAS £145 THEN £110
NOW ONLY £65
S O L D    O U  T 
BRODIE CASHMERE 
CARDIGANS IN BLACK, NAVY 
WERE £148

THEN £95
NOW ONLY £75
ALMOST FAMOUS PARTY TOPS 
WERE £125
THEN £95
NOW ONLY £75
BURGUNDY SOLD OUT 
ONJENU DRESSES, TOPS AND TROUSERS 
Archipel Black dress with turquoise dot WAS £85 THEN £55 NOW  ONLY £45
Georgia Dress in Navy with orange small dot WAS £85 THEN £55 NOW  ONLY £45
Dylan black trousers with  small blue dot WERE £55 THEN £35 NOW ONLY £25
BELOW …NEW ADDITION TO SALE –  MacGraw top WAS£60 THEN £48 NOW ONLY £35  also available in other prints…
Courtney tile blush print palazzo trousers WERE £75 THEN £45 NOW ONLY £35
CHRISTMAS PARTIES AND NEW YEAR'S EVE
BAG A BARGAIN 
Onjenu Black sequin and blue shimmer dresses WERE £90 THEN £65
NOW ONLY £40 
NYGARDSANNA
our beautiful linen and knitwear collection 
Striped linen wide shirt

WAS £145

THEN £95 NOW ONLY £85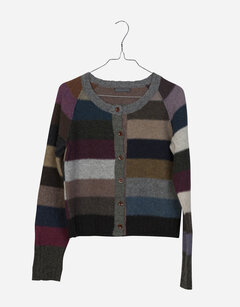 Striped Wood Cardigan

WAS £175

THEN £135 NOW ONLY £95
Linen tunic dress available in light grey and sage green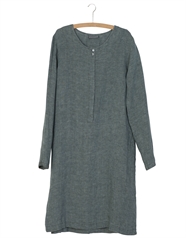 WAS £195 THEN £125 NOW ONLY £95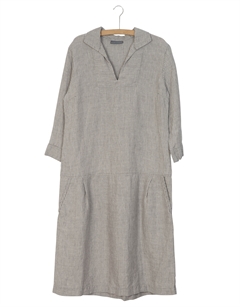 Linen Sailor dress available in cream/ black stripe or plain indigo
WAS £210  THEN £175  NOW ONLY £125
ACCESSORIES 
ALL NOW ON SALE 
Bags, Belts, Scarves, Hats, Gloves, 
ALL NOW HALF PRICE

AND LOTS MORE IN STORE
Not long to go now …we close on 24th December !
SO grab a bargain for yourself and buy your Christmas gifts at our
FANTASTIC WINTER SALE …NOW ON 
FASHION, SHOES, BOOTS, BAGS, COATS,
JEWELLERY ….and lots more 
…… Diary Date ……
 LATE NIGHT OPENING
THURSDAY 10th DECEMBER
ALONG SIDE ALL THE SHOPS IN BRIDGE ROAD 
FOR A SPECIAL CHRISTMAS SHOPPING EVENT
…CAROLS AND REFRESHMENTS from 4pm…
 

NOW   FOR   THE   SALE   EDIT 
LOADS MORE IN STORE 

 
UP TO 40% OFF Selected styles 
Ilse Jacobsen WAS £98 NOW £65
Onjenu Black/Pink print dress WAS £85 NOW £55
 Faux black suede coat WAS £145 NOW ONLY £75 …LAST FEW 
Faux Leopard Print coat WAS £165 NOW  ONLY £85
AGAIN LAST FEW SO HURRY HURRY …..
Faux Fur gillet LAST ONE Size 42 (14) WAS £75 NOW £55
Essentiel cream/black cardigan with deep pockets WAS £165 NOW £125
Faux Leather navy handbag with xbody strap WAS £55 NOW £45
BELOW 
Tri-colour handbag, rucksack, shoulder bag WAS £75 NOW ONLY £45
Stella Forest Winter White jumper £125 NOW £85
Nygardsanna Linen dress in charcoal, indigo and green WAS £195 NOW £125 ..JANINE's FAVOURITE 
Striped linen shirt WAS £145 NOW £95
BELOW 
Antoine et Lili red print dress WAS £85 NOW £75
Almost Famous faux fur top …available in pewter and burgundy WAS £125 NOW £95
Sheepskin collar (removeable) leather jacket in olive WAS £225 NOW £175
Burgundy padded jacket WAS £95 NOW £65 
Black Leather handbag with xbody strap WAS £120 NOW £95 – also available in taupe 
NKUKU large silver pot WAS £30 NOW £25
 Copper glass candle holder WAS £25 NOW £20
Antoine Red suede Mary Jane's WERE £125 NOW £75 
Black Suede WERE £125 NOW £95
MORE IMAGES COMING SOON 
SEE YOU INSTORE
WE ARE OFFERING YOU A VERY SPECIAL OFFER
ON OUR FOOTWEAR AND SELECTED OUTERWEAR COLLECTIONS THIS WEEKEND
 Friday 27th  – Sunday 29th November
£10 off ALL Footwear 
£20 off  Selected Outerwear 
HERE IS MY TEMPTING EDIT 
Faux Fur gillet £75 NOW £55
Gorgeous black and cream cardigan coat with deep pockets 
£165 NOW£145
Olive leather jacket with removable sheepskin collar 
£225 NOW £205
Burgundy Padded jacket £95 NOW £75
Faux sheepskin coat £145 NOW £125
Stunning suede navy and gold trim jacket £295 NOW £275
And in taupe 
AND NOW THE SHOE COLLECTION 
Alpe dark navy ankle boots £95 NOW £85
Same in taupe 
Seven Boot Lane £125 NOW £115
Seven Boot Lane £125 NOW £115
L O T S  M O R E  I N S T O R E
…Hurry Hurry whilst sizes are available …
PAY DAY LOOMS
No need to go into
Kingston or Guildford
OKEEFE is on your doorstep
FREE PARKING for 3 hours in Bridge or Creek Road
or unlimited time parking in side roads Palace and Wolsey
We have lots of tempting giftware ,
fabulous accessories including scarves, wraps, hats and gloves
an extensive jewellery collection  including pom pom fur key rings
Falke tights and  socks always in stock
Candles and eau de toilette from Laboratory Perfumes
 FREE GIFT WRAP
T A K E    A    P E E K

 
Fur Pom Pom £25
Gorse, Amber, Samphire and Tonka …Eau de Toilette £55 and Candles £35
Bracelets from NEW BRAND LEJU
Fairtrade from Columbia  (bracelet sets from only £40)
ENVY and TILLEY & GRACE pendants from £18
Glitter leather adjustable bracelets …narrow £9 and wide £14 
SOMERVILLE cotton rib hats with pop off pom pom £48
and cotton rib pom pom scarves £65 
Our own knitted scarves ….from £75 
Scarf collection from £15
Hats, Scarves and Gloves from ECHO, New York
Martina K (Another NEW BRAND from Spain …
Leather handbag …cross body strap included 
Suede shoulder bag or cross body with extending strap
available in black, navy and taupe 
Leather shoulder bag in black with cross body strap 
Triple Seven faux leather totes with clutch included ONLY £65
Suede cross body bags or clutch in taupe and burgundy …ONLY £48
ALEXA J textured leather shoulder bag or clutch £155
Triple 7 faux leather clutch bags
HELLO/GOODBYE or BONJOUR/AU REVOIR ..only £38
ON TREND dull gold tassle cross body or shoulder bag 
Navy faux leather handbag with cross body strap 
Triple colour small handbag, rucksack or shoulder bag
with extending gold chain straps £75
Antoine et Lili fabulous evening shoes …SO comfortable £95
Nkuku silver glass dish with lid £30
 Copper glass candle holder £25
SO MUCH CHOICE
WHERE TO START ?
AND ALL THE LATEST FASHION TOO 
Till Next Time 
JANINE xx
COATS, JACKETS , KNITWEAR , BLANKET CAPES 
HATS, GLOVES AND SCARVES 
&
Introducing our gorgeous 
hand knitted scarf collection – the perfect gift or just for you 
Tilley & Grace Silk scarves now in 
Rino and Pelle Faux leopard and sheepskin coats 
FAB Suede Jackets
Soooo SOFT
Our favourite Swedish brand NYGARDSANNA
ECHO Ruana Capes in Berry, Black and Navy 
Fedora and touch gloves 
Cable Bobble hat in blue, also available in oatmeal, black and grey 
Touch gloves in an array of colour options 
 
Somerville cotton rib scarves and bobble hats
black and navy also available
….LOTS MORE IN STORE ….
What a fabulous day
Thank you all for coming and for those who couldn't make it 
HERE IS MY EDIT 
and a few more …
AND our Fashion Show Window
LOOKING FORWARD TO SEEING YOU AT OUR AW15 FASHION SHOW 
THIS THURSDAY 12TH NOVEMBER at 11am
Email:  janine@okeefefashion.com for last few places 
LOTS OF INSPIRING IDEAS TO FRESHEN UP YOUR WINTER WARDROBE
AND TO CELEBRATE
WE ARE GIFTING YOU A GORGEOUS LEATHER OR GLITTER BRACELET WITH EVERY PURCHASE OVER £50…THE PERFECT FESTIVE ACCESSORY…
WE   HAVE   IT   COVERED
JUST IN 
OUR FABULOUS SUEDE JACKETS
IN TAUPE AND NAVY £295
(black arriving end of November) 
Rino and Pelle
Faux leopard print coat £165 (above)
Faux Sheepskin coat £145 (below)
Black Leather Jacket £195
Burgundy Padded Jacket £95
Faux Fur gillet £75
ILSE JACOBSEN RAINCOATS  – £160
Fitted Style RAIN 07 in Black and Olive 
NEW THIS SEASON The CURVE Rain 37 style in Indigo Blue
RUANA BLANKET CAPES ARE A KEY TREND
FROM £65
GET COSY AT OKEEFE