Latest 10 Articles:
Blog Categories
Calender
Tag Cloud
Check out our stylish but practical rainwear from Ilse Jacobsen now in store 
NEW BAGS JUST IN FROM CEANNIS 
Selected Femme Cotton Sweaters 
ALPE ankle boots
DL1961 Jeans – ARRIVING ANY DAY
We still have some black skinnies but also arriving are :
LOTS MORE GORGEOUS STYLES ..including
The perfect tops from SUZY D
Minnie Rose Cashmere Cardigans
Tempting jewellery and MUCH MUCH MORE …
See you this weekend 
Love Janine x
DL1961 Summer Jeans Collection
Boyfriend jeans ..great for those sunny days
Also arriving
white ankle grazers, faded blue jeans and taupe chino style with side pockets
roll them up for sunny days 

Alexa Jay GORGEOUS clutch, shoulder or x body bags – also available in coral 
ONJENU dresses NOW IN …more styles and prints available
…30 degree wash, NO ironing …WE LOVE …
FRENCH SOLE …THE BEST Ballet Pumps are BACK …
SILVER , PONYHAIR and CLASSIC BLACK and CREAM 
SUZY D …amazing separates collection at even more AMAZING prices
…available in lots of colour options…
ASSYA Signature and exclusive earring collection …we know you LOVE IT …
AT LAST Cotton Tunics are FLYING OUT ….great from a UK 8 to a UK 16 
SO MUCH MORE …KEEP CHECKING THE BLOG GIRLS 
 OPEN EVERY DAY 10 – 530 
NEW SUNDAY HOURS – NOW 12 NOON to 6PM
…lunch and shop… 
Here we are ….brights, neutrals
and everything in between 
SO GOOD TO SEE YOU OVER THE FIRST WEEKEND 
See you soon 
Love Janine xx
 The  OKEEFE team  are hard at work
setting up the shop this week
with all our GORGEOUS and EXCITING new collections
JUST IN TIME FOR THE SUNSHINE
WE OPEN 
THIS SATURDAY 11th APRIL  to  SATURDAY 21st JUNE
NEUTRALS 
DL1961 Summer jeans collection include…
Ceannis dark white shopper, Alpe silver sandals, Ilse Taupe raincoat 

 Nygardsanna white linen cardigan LOVE IT 

NEW JEWELLERY COLLECTION – ANNA & NINA
…Fabulous earrings and necklaces
…SO LOOKING FORWARD TO SEEING YOU ALL AGAIN …
Here are Louisa and Trevor, the lovely crew from
GOOD MORNING BRITAIN  
interviewing me about the new pension laws
being aired on Monday from 7am
… JUST TWO WEEKS TO GO NOW ….
 SAME LOCATION
 49 BRIDGE ROAD, HAMPTON COURT KT8 9ER
Here's more of our

 tempting Summer stock
ILSE JACOBSEN don't just do raincoats
  check out this colourful print tunic top and sliders 
   
The NEW Spring colours  
of your favourite raincoats
ONJENU gorgeous Summer frocks
 all under £100
wash at 30 degrees …. NO IRONING ….perfect for packing
LOTS MORE STYLES ARRIVING …including maxi dresses
New Brand PRANELLA
We'll get you BEACH ready
ALPE ARE BACK … SUMMER BOOTS , WEDGES AND SANDALS
AND WE LOVE – ALMOST FAMOUS pretty pretty …
FASHION WORKSHOP
TO BE HELD AT THE STORE IN MAY
AND WE CELEBRATE OUR TEN YEAR ANNIVERSARY THIS YEAR TOO
(DETAILS TO FOLLOW) 


NOT LONG TO GO NOW
WE RE-OPEN ON
SATURDAY APRIL 11th 
49 BRIDGE ROAD, HAMPTON COURT KT8 9ER    
INTRODUCING 
STELLA FOREST BOHEMIAN RHAPSODY
AT LAST LONDON 
Cotton tunic dresses
ONLY £85 size S – XL
  YOUR PERFECT SUMMER BAGS FROM
CEANNIS AND KRIS-ANA 

 STUNNING LEATHER CLUTCH BAGS FROM ALEXA JAY

CHIC PARISIEN LABEL  - ANTOINE ET LILI 
INTRODUCING ANNA & NINA JEWELLERY
  SUZY D RETURNS FOR SS15
WITH SOME ON TREND TIE DYE STYLES 
Here's a taster of what's to come 
(everything available in several colours )
NYGARDSANNA IS BACK
STUNNING LINEN COLLECTION 
Also bought this dress in light grey and indigo blue 
JANINE's FAVOURITE 
AND WE LOVE THE  STRIPY COTTON TOO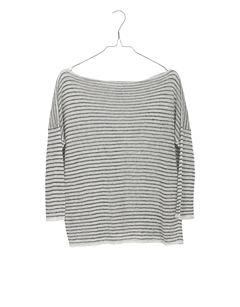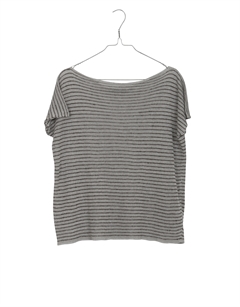 DL 1961 JEANS COLLECTION 
New for SUMMER From left to right
 Florence in faded blue, Riley boyfriend jeans, Angel in white
Also your favourite turn up chinos in taupe arriving soon
(dark blue and black always available )
Other collections include
ONJENU summer dresses,  ALMOST FAMOUS tops, skirts, jackets and dresses,
ANTICA SARTORIA beachwear, PRANELLA  beachwear and summer baskets ,
FRENCH SOLE ballet pumps , ALPE ankle boots and sandals,  ILSE JACOBSEN summer dresses and sandals
and LOTS MORE ….
See you in store after EASTER ….
Love 
Janine x
Hi Girls 
Just taken the opportunity
to visit friends and family in Jamaica
before the NEW POP UP opens just after Easter in APRIL
Just thought you would like to see some blue sky and sunshine from a special place I love …
Top of The White River in the hills above Ocho Rios …just about to go for a swim 
River at Frenchman's Cover in Port Antonio …
Frenchman's Cove 
Just to show I WAS actually there – Janine and Stuart at Frenchman's Cove beach
just had the freshest red snapper, rice and peas and planters punch …
Laughing Water ..the beach where Dr. No was filmed and where Ursula Andress
 met Bond for the first time  ..
View from my balcony….at Four Winds Villa ..highly recommend
http://www.fourwindsvillajamaica.com/
On to NEGRIL for my last weekend …we went snorkeling  here off the rocks at Tangalaya Beach
and saw a school of Dolphins in the distance swimming by ….
Pretty reception at Tanseng Pen hotel and restaurant in Negril …
First night in Negril at Murphy's restaurant …delicious food despite the wait  - Jamaican style !
Lobster Curry 
The bar …
Shrimp Curry …in pineapple shell 
Sunset on Valentine's Evening …be hard to beat this one again !
Home now and back to reality
buying again now FULL ON
so can't wait to show you all the fabulous collections arriving for 
the UK summer 2015 …
UNIQUE & WELL PRICED …the OKEEFE WAY (tempting images shortly)
Love Janine xx
SPRING IS ON THE WAY
Just had a fab few days in Paris
buying some gorgeous collections specially for you …
Here's a little taster of what is to come …
THINK

SUNSHINE

,

BLUE

SKIES, EATING AL FRESCO,

LEAVES

ON THE TREES ,
  SANDALS, OTTOLENGHI

SALADS

AND EVERYONE SMILING !!
PRE – ORDERS AVAILABLE
  JUST EMAIL ME AT janine@okeefefashion.com 
INTRODUCING 
GORGEOUS PEASANT  COTTON SUMMER DRESSES
AND  PRETTY BLOUSES
Beautiful Peasant cotton dress £130 (size 8-14)
and Peasant cotton tunic £110 (size 8-14)
 Boho gold knot necklace £64

PRE- ORDERS AVAILABLE TO AVOID DISAPPOINTMENT 
BALLET WRAPS ARE BACK – your summer cover up,  girls
ONE SIZE FITS ALL only £68
Rouge, Lime, Pink and Black 
LOVE THIS DRESS SO MUCH …TICKS EVERY BOX  - £95 (Size 1-4)
Incredibly comfortable , great shape , no ironing required
team with a colourful ballet wrap , summer wedges and you are ready to go 
NOT LONG TO GO NOW …..
49 BRIDGE ROAD, EAST MOLESEY, KT8 9ER
OPENING SATURDAY APRIL 11TH
KEEP CHECKING MY BLOG
FOR NEW SEASON COLLECTION UPDATES
Love Janine x
Here are some amazing
Winter clearance items
currently at my warehouse in Cobham  
SO just email janine@okeefefashion.com
with your inquiry, name and phone number or
call me on 01932 591666 to discuss
 I can either deliver to you on a Monday or Tuesday to Esher, Cobham, or East Molesey – cash or cheque payment only..sorry no card payments available with this service or post by special arrangement
RE-OPENING THE POP UP IN
THE SAME LOCATION
BRIDGE ROAD, EAST MOLESEY
MID- MARCH – JUNE 2015
JUST IN TIME FOR
THE EASTER HOLIDAYS 
FABULOUS NEW
SPRING/SUMMER COLLECTIONS
 IN SIZES 8 – 18
WATCH OUT FOR MY NEWSLETTERS 
JUST IN  
ILSE JACOBSEN NAVY RAINCOATS
IN PEARL FINISH  SIZES  UK 6 – 18
£170
I ALWAYS HAVE STOCK OF THE
LONG AND SHORT
ELIZA AND ETHAN MULTI WEAR DRESSES 
Check out their latest VIDEO workshop
https://www.youtube.com/user/elizaandethan
LONG – jade , navy and titanium £185
SHORT – navy, jade and blue lagoon £169
 

others colours available to order
 W I N T E R    C L E A R A N C E 
DL1961 premium denim Florence skinny jeans
4 way stretch DO NOT STRETCH  …  amazing fit
Charcoal grey – 1 x 27, 2 x 28 WERE £175

NOW £95
Mid Blue – 1 x 24, 1 x 28, 1 x 29 WERE £175

NOW  £95
Black 3 x 26, 2 x 27, 2 x 28, 2 x 29, 1 x 30 WERE £175

NOW £125 
MINNIE ROSE CASHMERE CARDIGANS
IN SAND , SILVER GREY AND NAVY
 come up quite large – check with me if unsure
SAND (above)
1 x S (equivalent to 10/12) and 2 x M (equivalent to 12/14) 
SILVER GREY  (below)
2 x XS (equivalent to 8/10) and 2 x S (equivalent to 10/12)
NAVY – 1 x XS (size 8/10) available
 WERE £165 NOW £95
ROSE BLACK SILK VELVET SCARVES
Plain classic (no pom pom) MAGENTA PINK and CREAM available  
(both colours shown above …beautifully soft and very warm)
 WERE £48 NOW £35 
 ALMOST FAMOUS 
Navy silk shirt with embellished collar
 Longer length so can be worn in or out – see above
size 10 and 12 available
WAS £120 

NOW £48
B O O T S 
ALPE – 2 x PAIRS of SIZE 38 ONLY LEFT
 WERE £95

NOW £40
Selected Femme – ONE PAIR OF SIZE 38 LEFT
 WERE £135 NOW £40
H A N D B A G S
Chocolate leather TOTE bag WAS £147

NOW £80
Chocolate leather cross body satchel WAS £118

NOW £60
 BARGAIN BASEMENT 
ONJENU BLUE SPARKLY MAXI SKIRT IN SIZE 12
WAS £65 

NOW £27
SUZY D PLEATHER LEGGINGS in size L (12/14)
WERE £45

NOW £18

Selected Femme Oxford cotton white shirt in size 8 only 
Was £40

NOW £15
ONJENU Leopard print fixed wrap dress
 size 12 and 14 ONLY 
WAS £90

NOW £35
 LOOK FORWARD
TO HEARING FROM YOU
TO BAG THESE
END OF SEASON BARGAINS