Latest 10 Articles:
Blog Categories
Calender
Tag Cloud
Check out all the fabulous SALE REDUCTIONS …now up to 50% off selected styles 
Dresses, skirts, jeans, chinos, linen , separates, shoes, bags and jewellery ….
AND OUR CONTINUED GENUINE SERVICE FOR YOUR SUMMER WARDROBE
NOW ONLY £50
Limited sizes and in red, green, denim blue and coral
SO COMFORTABLE 
Selection of Scarves from £30 
Gorgeous basket with zip top and grey tassel trim NOW £25
Selection of Kaftans from £20 – £30
NKUKU Leather shoulder or handbag NOW ONLY £145
M O R E    I M A G E S    T O    F O L L O W 
JUST COME IN AND SEE THE
SALE COLLECTIONS
IN THE FLESH ….
T  H  E  
W I N T E R   S A L E

 
FURTHER REDUCTIONS 
AND NEW LINES ADDED
BAG A BARGAIN 
NOW UP TO 60% OFF
ALL OUR READY TO WEAR 
BOOTS, BAGS and SELECTED JEWELLERY
C O A T S 
PERFECT PUFFA JACKET IN STONE £99 
THEN £75 NOW £58
FAUX SHEEPSKIN LONG LENGTH GILLET  £75
THEN £48 NOW £36
TAILORED COAT IN CREAM OR BLACK £132
THEN £95 NOW £85
S O L D   O U T
 PUFFA COAT IN BRONZE OR NAVY £130
THEN £95 NOW £75
Burgundy Fur Gillet with suede back £145
THEN £95 NOW £78
size 14 only left

FABULOUS LUXURY FUR JACKET
 IN NAVY and GREY DIP DYE £225
THEN £165 NOW £125
ONLY SIZES 36 (UK 8) and 42 (UK 14) LEFT 
Stunning FAB suede jackets in black and burgundy £295
THEN £245 NOW ONLY £145
K  N  I  T  W  E  A  R
Janine's favourite dijon jumper from Nygardsanna £160 
NOW £75

 – also available in Indigo 
Indigo sleeveless roll neck , also in dijon £ 165
NOW £75
Longer length waistcoat with patch pockets £ 165
NOW £75
We all have this gorgeous jumper from Stella Forest £165
THEN £125 NOW ONLY £85
also available in mid grey and cream 
Stripy jumper £160 
THEN £110 NOW ONLY £78
B  O  O  T  S

Leather Chelsea Boots £88
Black NOW £68
Burgundy NOW £58
Grey suede Chelsea Boots £78
NOW £58
S O L D    O U T
A  C  C  E  S  S  O  R  I  E  S 
Burgundy and Navy bucket bags
with cross body straps £58
NOW ONLY £40 
S O L D    O U T 
 Bag Candy or key ring £45
NOW ONLY £18
MORE IMAGES UPDATED REGULARLY 
THANK YOU TO ALL OUR LOVELY CUSTOMERS WHO CAME TO 
OUR AUTUMN/WINTER FASHION SHOWS THIS WEEK
WE HAD A GREAT DAY SHOWCASING OUR AW16 COLLECTIONS 
AND COLLECTED JUST OVER £300 FOR HOPE HEALTH ACTION 
(Our chosen Charity for the event  – in aid of the Haiti Hurricane Disaster)
CHECK OUT OUR MINI EDIT 
The OKEEFE Team 
(L – R) Ruth, house model Daniella, Janine, house model Hannah and Hilary
DANIELLA  LHS – in Stella Black fringe "Chanel" jacket £265 with Burgundy gillet under £145
RHS –  Rino & Pelle puffa jacket with faux fur collar £99 in stone 
Teamed with DL1961 jeans in black or indigo …we showed all our outfits in several ways to show how adaptable our collections are.
 If you were unable to come , please just come in and ask our advice …we are always here to help with personal styling for  your unique wardrobe
HANNAH in Suzy D chunky cream cardigan £79 over Hod grey chinos £70 and Alpe grey suede Chelsea boots £78 with Marilyn Moore silk cashmere SOFTEST cashmere jumper and ECHO tooled felt two tone shopper £88
Don't forget the BEANIE …pink, cream and navy £38
Rino dark tan TIMELESS leather jacket £210 …LOVE IT …with Essentiel black and cream spot blouse £132 , DL1961 black jeans £175,  Nkuku dark tan leather  shoulder bag with cross body strap £225 and FUN bag candy £45 and Alpe suede ankle boots in brown, navy and grey £88 

Our lovely customers checking out the collections after the show
COMING    SOON
NEW ARRIVALS FOR THE  FESTIVE SEASON
and CHRISTMAS GIFTS 
DIARY DATE – THURSDAY 1st DECEMBER WINTER WANDER IN BRIDGE ROAD 
ALL THE SHOPS OPEN TILL 8PM , SPECIAL EVENTS AND REFRESHMENTS

 
Till Next Time ….
TAKE A PEEK AND PICK UP A BARGAIN 
STELLA FOREST BEAUTIFUL SILK BLOUSES 
RED, BLACK and WHITE 
WERE £145

THEN £95 
FINAL REDUCTION 
NOW ONLY £65
PALE GREY ROLL NECK  JUMPER ..SUPER SOFT AND COSY 
WAS £145 THEN £110
NOW ONLY £65
S O L D    O U  T 
BRODIE CASHMERE 
CARDIGANS IN BLACK, NAVY 
WERE £148

THEN £95
NOW ONLY £75
ALMOST FAMOUS PARTY TOPS 
WERE £125
THEN £95
NOW ONLY £75
BURGUNDY SOLD OUT 
ONJENU DRESSES, TOPS AND TROUSERS 
Archipel Black dress with turquoise dot WAS £85 THEN £55 NOW  ONLY £45
Georgia Dress in Navy with orange small dot WAS £85 THEN £55 NOW  ONLY £45
Dylan black trousers with  small blue dot WERE £55 THEN £35 NOW ONLY £25
BELOW …NEW ADDITION TO SALE –  MacGraw top WAS£60 THEN £48 NOW ONLY £35  also available in other prints…
Courtney tile blush print palazzo trousers WERE £75 THEN £45 NOW ONLY £35
CHRISTMAS PARTIES AND NEW YEAR'S EVE
BAG A BARGAIN 
Onjenu Black sequin and blue shimmer dresses WERE £90 THEN £65
NOW ONLY £40 
NYGARDSANNA
our beautiful linen and knitwear collection 
Striped linen wide shirt

WAS £145

THEN £95 NOW ONLY £85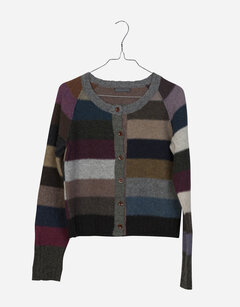 Striped Wood Cardigan

WAS £175

THEN £135 NOW ONLY £95
Linen tunic dress available in light grey and sage green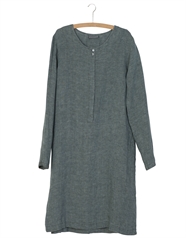 WAS £195 THEN £125 NOW ONLY £95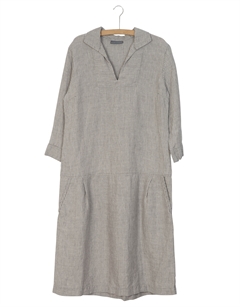 Linen Sailor dress available in cream/ black stripe or plain indigo
WAS £210  THEN £175  NOW ONLY £125
ACCESSORIES 
ALL NOW ON SALE 
Bags, Belts, Scarves, Hats, Gloves, 
ALL NOW HALF PRICE

AND LOTS MORE IN STORE
LOOKING FORWARD TO SEEING YOU AT OUR AW15 FASHION SHOW 
THIS THURSDAY 12TH NOVEMBER at 11am
Email:  janine@okeefefashion.com for last few places 
LOTS OF INSPIRING IDEAS TO FRESHEN UP YOUR WINTER WARDROBE
AND TO CELEBRATE
WE ARE GIFTING YOU A GORGEOUS LEATHER OR GLITTER BRACELET WITH EVERY PURCHASE OVER £50…THE PERFECT FESTIVE ACCESSORY…
ONLY TWO WEEKS TO GO NOW TILL I CLOSE FOR THIS SEASON
BUT I WILL BE BACK IN THE SPRING SO KEEP WATCHING FOR MY
NEWSLETTERS..
FURTHER REDUCTIONS NOW-  UP TO 60% OFF
CHECK THESE OUT 
INGENUE BLUE SPARKLE FIXED WRAP DRESS WAS £ 90

NOW £55
(SIZES 10 and  12 ONLY) 
ALMOST FAMOUS FLORAL VELVET DRESS WAS £125 NOW £75
(SIZES 10 and 12 ONLY) 
INGENUE BLACK GOLD SPARKLE DRESS WAS £90 NOW £65
(SIZES 8, 10 and 12 ONLY)
INGENUE ANIMAL PRINT DRESS – WAS £90

NOW £65 
(SIZES 12 and 14 ONLY)
INGENUE MULBERRY/CREAM PRINT DRESS WAS £88

NOW £60
(SIZES 8, 10 and 12 ONLY)
ALMOST FAMOUS FLORAL TUNIC TOP WAS £55

NOW £45
(SIZES 12, 14 and 16 ONLY)
SELECTED FEMME LEATHER BOOTS WERE £135 NOW £60
(SIZES 37 – 41 INCLUSIVE)
Grey Chelsea boots

NOW £65

                         Black ankle boots

NOW £65 
Size 39, 38, 37 ONLY                                           Size 40, 38, 37 ONLY
Fabulous puffa coat from Rino and Pelle SIZE 12 in dark navy WAS £115

NOW £85
JANINE's FAVOURITE 
Almost Famous navy silk shirt with embellished collar 
WAS £120 NOW £85

( SIZES 8,10, 12, 14)
JUST IN 
Gorgeous Cotton Scarves  ONLY £25
INGENUE CROSS OVER TOPS IN PURPLE SPARKLE 
£65 ..PERFECT PARTY TOP

MINNIE ROSE CASHMERE DUSTER CARDIGANS 
BLACK, SAND AND GREY IN ALL SIZES £165
NEW JEANS STOCK NOW IN
DARK DENIM, BLACK AND CHARCOAL GREY ..ALL SIZES 
AND DON'T FORGET OUR GREAT GIFTWARE
CANDLES
JEWELLERY
BOBBL HATS WITH POM POMS
, SILK, COTTON AND VELVET SCARVES 
 GIFT WRAPPING AVAILABLE TOO 
SEE YOU SOON 
CHECK OUT OUR FABULOUS
CHRISTMAS DISCOUNTS
UP TO 40% OFF SELECTED STYLES AND ACCESSORIES 
NEW ARRIVALS NOW IN STORE TOO
HERE IS A TASTER GIRLS ..
FOR YOU ….ALL NOW UP TO
40%

OFF …LIMITED SIZES AVAILABLE
BOOTS NOW ON

40%

DISCOUNT 
Betty & Betts
GORGEOUS Fairtrade handbags
Small Satchel with cross body removable strap
WERE £118

NOW £70
Shoulder bags in chocolate and red
WERE  £145

NOW £88
Tote in chocolate
WAS £147 NOW £88   
GREAT GIFTS – FREE GIFTWRAP
Country Candles –  all the seasonal fragrances and only £9.50
FABULOUS Bobble hats from £48
with interchangeable  fur pom poms…small £10 and large £22
BANG ON TREND and the perfect Christmas gift
 in black, navy, cream, taupe and grey
just choose your pom poms..large and small
…..JUST IN…..

Gorgeous tassle bracelets  £24 and necklaces £33 from BEE jewellery
Cotton large scarves, reindeer, stars and elephants ONLY £25
Cotton jumper from Selected Femme £40
Silk Velvet scarves ..new colours JUST IN 
Plain £45 Pom Pom £55
MORE JEANS FROM DL1961 HAVE ARRIVED AS WE SOLD OUT IN 3 WEEKS
  SIZES 24-29 NOW IN …SIZE 30 ARRIVING THIS WEEK
 These are FLORENCE, higher rise skinny jeans …4 way stretch DO NOT LOOSE THEIR SHAPE
Charcoal grey and dark denim blue …clean black also available
HURRY HURRY
STORE CLOSES ON 23rd DECEMBER
 WE WILL BE BACK AT THE SAME LOCATION MARCH 2015 ..
WE ARE HOLDING A FUN FILLED CHRISTMAS
SHOPPING DAY
ON THURSDAY 27TH

NOVEMBER

930am-730pm
(LATE NIGHT OPENING)
SPECIAL OFFERS THROUGHOUT THE DAY
(details below and more styles in store)
 49 BRIDGE ROAD, EAST MOLESEY, SURREY, KT8 9ER
…FREE GIFT WRAP…
BUBBLY AND CANAPES SERVED FROM 5PM

CHECK OUT OUR PARTYWEAR FROM INGENUE
ALMOST FAMOUS, ELIZA & ETHAN AND SUZY D
INGENUE BLUE SPARKLE Maxi £110 and knee length dress

£90

and crossover tops

£65

 ..other colours available 
 Below Almost Famous dresses from £135 and the WEAR 7 WAYS Eliza & Ethan wrap dresses

 

long £185 short £169
 GORGEOUS GIFTWARE NOW IN STORE INCLUDING
 THE MUST HAVE BOBBl HATS WITH INTERCHANGEABLE POM POMS – hats from £48 pom poms from

£10-£25
We are LOVING the Birch and Brook candles

£36

or why not try our tin candles – good dinner party gifts at only

£9.50 lots of flavours available
ROSE black silk velvet scarves, plain or NEW this season with pom pom
PLAIN £45 with POM POM £55

(THIS COLOUR ONLY WITH 20% DISCOUNT)
 Tilley & Grace collection of silk scarves

£30, 

rings , bracelets,  necklaces and earrings …
SELECTED JEWELLERY NOW WITH 20% OFF – THE PERFECT GIFTWARE 
TISSERAND HAND AND NAIL CREAM

£6.75
 NKUKU fairtrade gifts –  hyacinth vases

£12.95  

mango wood cheese

board

£29.95  

and storage jars  from

£16.95  

ALL NOW WITH 20% DISCOUNT 
BETTY & BETTS FAIRTRADE HANDBAG COLLECTION – CROSS OVER BAGS

£118

SHOULDER BAG 

£145

–

SELECTED STYLES WITH 20% DISCOUNT
PLEATHER TOTES WITH CLUTCH BAG INCLUDED ..AMAZING AT

 

JUST

 
£75 
LIFESTYLE ..WHAT YOU WEAR GIRLS
PLEATHER BIKER JACKET ONLY

£95
DL1961  – 4 WAY STRETCH INVESTMENT JEANS IN DARK BLUE …HIGHER RISE £175 BEST FIT EVER ..BLACK AND GREY also instore
ILSE JACOBSEN WATERPROOF RAINCOATS (WITH HOOD & FLEECE LINING) FROM

£160
 BOOTS NOW ON 20% PROMOTION – LIMITED SIZES AVAILABLE
ALPE BOOTS LONG

£125

 
NOW £100
 

SELECTED FEMME ANKLE BOOTS WITH HEEL

£135

NOW £108
OTHER STYLES AVAILABLE INSTORE …
DON'T MISS OUT 
…LIMITED STOCK AVAILABLE
…
We have expanded our collections and GONE LIFESTYLE ..so here are some fabulous gift ideas or maybe just for YOU…
Loving the Birch and Brook Library Candle ..sexy, smoky and very grown up …£36 …TREAT YOURSELF
JUST IN
Hyacinth vases …£12.95… Mango Medium size boards £24.95 NOW IN
Floral enamel trays £22.95….Chalk Board Storage jars ..small £16.95 and large £19.95
AND check out these Dhurrie rugs …lots of colours available …from £165 – £330 depending on size NOW IN
NEW FASHION ALSO IN STORE ..watch the blog posts
See you soon
Love JANINE xx
Hello Girls
Nearly there,  been a full on week with my gorgeous new collections arriving and now that half term is nearly over you can focus on your Winter wardrobe
REMEMBER  POP UP STOCK IS LIMITED SO DON'T DELAY…..
I AM DONATING 10% OF MY TAKINGS ON THE FIRST DAY OF TRADE TO THE DEC (DISASTER EMERGENCY COMMITTEE) FOR THE EBOLA CRISIS … SO PLEASE SUPPORT 
As promised from last week's newsletter
  here are a selection of my OCCASION WEAR dresses and GIFTWARE
INGENUE Evening and Occasion Wear  – prices from £85 – £125
(arriving mid November)
Bailey sparkle gold knot front, Pitot fixed wrap navy sparkle maxi with tie front , Belle ruched side dress in sparkle gold
    
Pitot knee length fixed wrap dresses
in shimmer navy and silver
Sola tops in navy, silver and gold ..great with your skinnies
or match up with the gorgeous Hayley maxi skirt …see below
Hayley maxi skirt in silver
Tilley & Grace (NEW JEWELLERY BRAND) –  NOW IN
 Violeta and Destiny rings  £10
Adele bangles in silver and gold £18 and
Carlita necklace £33
Betty & Betts NOW IN
GORGEOUS Fairtrade handbags and wallets
Small Satchel with cross body removable strap £117
and shoulder bags in chocolate and red £129
Tote in chocolate £149               Zipped wallets in chocolate and red £49
FABULOUS Bobble hats
with interchangeable  fur pom poms…
BANG ON TREND and the perfect Christmas gift
arriving next week in black, navy, cream and grey
just choose your pom poms
Country Candles –  all the seasonal fragrances and only £9.50
 SELECTED FEMME – back by popular demand
Carol ankle boots with high heel £135
The BEST white fitted shirt …for work to evening …£45
See you from this Saturday

 
November 1st
at 49 Bridge Road, Hampton Court, KT8 9ER
DON'T FORGET  
10% of my first days trade will be donated to the DISASTER EMERGENCY COMMITTEE FOR THE EBOLA CRISIS SO PLEASE SUPPORT
 STORE OPEN TUESDAY TO SUNDAY