Latest 10 Articles:
Blog Categories
Calender
December 2019
M
T
W
T
F
S
S
« Nov
1
2
3
4
5
6
7
8
9
10
11
12
13
14
15
16
17
18
19
20
21
22
23
24
25
26
27
28
29
30
31
Tag Cloud
HERE's A TASTER OF OUR NEW BRANDS
CROW DRESSES FROM MY TRAVELS IN JAIPUR
Beautiful soft cotton, great for high summer , stylish with quirky trims and mixed fabrics
 
Alex Max, Fenella and Sarl Pink Planet
well priced dresses kaftans and tops 
JO EDWARDS SCARVES AND JEWELLERY
KAMOA BASKETS
LEON & HARPER
Love their Breton tees with a twist
DL1961 JEANS 
New shapes, styles and colours 
It's all about the fray and the crop this season 
NYGARDSANNA
ESSENTIEL …LOVE THIS TULLE SKIRT 
AND LOTS MORE 
ACCESSORIES EDIT NEXT WEEK 
TILL THEN 
JANINE AND THE GIRLS 
THANK YOU ALL FOR YOUR CONTINUED SUPPORT 
WE REALLY APPRECIATE OUR LOYAL AND VALUED CUSTOMERS 
WE'LL BE BACK END OF MARCH FOR 
THE NEW SEASON 
HERE's A TASTER OF WHAT's TO COME 
RINO AND PELLE JACKETS
NYGARDSANNA DRESSES
and SEPARATES in LUXURY LINEN

 
NEW BRAND – TRAFFIC PEOPLE
 THE MUST HAVE MIDI DRESS
IN ON TREND CHECK AND SPOT
ESSENTIEL …PRINT MIDI SKIRT 
NEW BRAND – KAMOA BASKETS 
ILSE JACOBSEN – READY TO WEAR , SHOES AND RAINWEAR 
Lovely Linen shirting 
Till March 
Janine , Hilary and Ruth x x x 
Take a peek a selection of our
dresses, separates , shoes and boots
for the NEW SEASON 
OKEEFE RE-OPENS FRIDAY 30th SEPTEMBER 
STELLA FOREST
 your favourite Parisien label
CLASSIC, TIMELESS AND CHIC
NYGARDSANNA
Stunning Collection and an OKEEFE favourite 
Fabulous shirt dresses in blue marle or grey stripe.  Simply team with a belt if you like or why not pair with a white shirt underneath.  Pull on your opaques and ankle boots and your outfit is complete.   When it get's chilly, layer up with a chunky cardigan …perfect to take you through the Autumn and Winter months…
ALPE grey suede chelsea boots and in leather below 
Or maybe you like a cuban heel 
   MANILA Suede loafers are BACK – black or navy blue 
TOPS and TEES 
Spotty Blouse from Essentiel
Tees and Jumpers from Ilse Jacobsen 
Marilyn Moore BEAUTIFUL Italian silk cashmere …the ICING ON THE CAKE 
Gorgeous button through cardigan – you will have FOREVER
in this amazing colour …..
ON MY SHOPPING LIST 
AND THE ESSENTIALS COLLECTION FROM SUZY D





AND OUR ALL TIME FAVOURITE LOUNGE PANTS
IN A FABULOUS AUTUMN SHADES




 
CHECK OUT OUR 
ACCESSORIES
 BAGS, JEWELLERY and SCARVES NEXT WEEK 
Check out all the latest arrivals at
OKEEFE Fashion
in Hampton Court
LOVING the POM Amsterdam scarf collection
new styles now in …EXCITING
WE LOVE NYGARDSANNA………………………linen rocks
Vintage style dress 
Arriving in cream print too …Janine's style pick of the week 
GREAT SKIRT …nothing else to say …
Still loving my marine linen coat
can't stop wearing it as it goes with everything !
Tilley & Grace ….Lush Liberty Bracelets 
ONLY £20
SOUTH BEACH – Get Beach Ready
Coral vest top, yellow fringe top and black crochet cover up
….fun, fun , FUN ….
Check out our
BENSIMON SUMMER PROMOTION 
ALL COLOURS and STYLES …NOW ONLY £24
LOTS MORE IN STORE ….SEE YOU VERY SOON 
Love Janine x
WE LOOK FORWARD TO SEEING YOU
THIS SATURDAY APRIL 2nd from 930am 
…….A little taster to get you in the mood …….
I N T R O D U C I N G 
YERSE
FABULOUS STRIPED SHIRT DRESS  – £78
 STRIPED TROUSERS –
£60
LUELLA
STAR Jumpers 
also arriving in orange and denim blue –

£65
ETNIKA Jewellery
 perfect with 
Nygardsanna premium linen collection 
Angelica necklace –

£64 
Elements bracelet in gold or silver –

£24
Cuba necklace – in gold and silver –

£40 
Sundae necklace in yellow and blue –

£60
LOTS MORE SELECTIONS IN STORE 
T

R

I

B

E

&

F

A

B

L

E 
KEY TREND TASSEL NECKLACES –

From £45
AND
WE 
KNOW
YOU
LOVE
NYGARDSANNA Premium Linen Collection

Palest Mustard Linen Summer dress
£195 
Janine's favourite TIMELESS Linen coat – £275
A TRULY SPECIAL INVESTMENT PIECE
you'll wear it all year round, LOVE IT and have it FOREVER
DL1961 – the ONLY jeans you need
Florence (mid rise skinny), Farrow (high rise skinny)
Coco (mid rise – straight) 
……4 WAY STRETCH..SO comfortable, SO flattering, SO the way to go …….
FULL COLLECTION IN STORE 
ESSENTIEL
 You need look NO further for the perfect Summer jacket
better get on the waiting list GIRLS –

£170
TRIPLE 7 PU BAGS
TOTES, SHOULDER BAGS and CLUTCHES 
Tan,  Cream and black tooled leather shopper
with clutch bag included –

£65
Silver or Gold clutch –

£36
FOOTWEAR COLLECTIONS
ALPE and ILSE JACOBSEN sandals, SOLUDOS flat and wedge espadrilles
BENSIMON Plimsolls and ILSE Flip Flops
Ilse Jacobsen Sandals –

£75
Mocha leather sandals –

£105
Flip Flops –

£24
BENSIMON ARE OUR NEW SUMMER PUMPS –

other colours available 
SO MUCH MORE ARRIVING FOR YOUR SUMMER WARDROBES
………….SEE YOU THEN …………..
From April we will be at our
 NEW shop at
33 Bridge Road, East Molesey, KT8 9ER  
Opening on
SATURDAY 2nd APRIL  to the end of JULY
 F A B U L O U S New Season Collections 
 & LOTS of NEW BRANDS
SIGN UP TO OUR NEWSLETTER FOR THE LATEST ARRIVALS, GOSSIP AND EVENTS 
A TASTE OF WHAT's TO COME 
ESSENTIEL & DL1961 JEANS
LOVING this cool summer jacket
team with a pair of DL1961 jeans in denim blue or white
or wear smart over a plain dress for a special occasion £175
LEON & HARPER – THEY ARE BACK !!
Breton and lace summer dress 
Soft cotton Breton Tees
NYGARDSANNA 
Pale mustard linen dress and top from Nygardsanna
…KEY BRAND AT OKEEFE ..
other dresses, skirts , coats and blouses also arriving 
ILSE JACOBSEN

RUBY YAYA – NEW BRAND 
VICTORIA – NEW BRAND 
More colours arriving 
SO MUCH MORE TO COME …E X C I T I N G
KEEP CHECKING MY BLOG PAGE 
COATS, JACKETS , KNITWEAR , BLANKET CAPES 
HATS, GLOVES AND SCARVES 
&
Introducing our gorgeous 
hand knitted scarf collection – the perfect gift or just for you 
Tilley & Grace Silk scarves now in 
Rino and Pelle Faux leopard and sheepskin coats 
FAB Suede Jackets
Soooo SOFT
Our favourite Swedish brand NYGARDSANNA
ECHO Ruana Capes in Berry, Black and Navy 
Fedora and touch gloves 
Cable Bobble hat in blue, also available in oatmeal, black and grey 
Touch gloves in an array of colour options 
 
Somerville cotton rib scarves and bobble hats
black and navy also available
….LOTS MORE IN STORE ….
The girls at OKEEFE
have been unpacking and displaying the
GORGEOUS NEW ARRIVALS
JUST FOR YOU ….
T A K E      A      LOOK
THE NYGARDSANNA HEAVY LINEN COLLECTION IS PERFECT FOR THESE SUNNY, CRISP AUTUMN DAYS 
HERE IS A TASTER OF OUR COLLECTION
 TEAM THE TIMELESS DRESSES AND BLOUSES WITH JEANS OR FALKE OPAQUE TIGHTS
SLIP ON A PAIR OF ALPE BOOTS
ADD A COSY KNIT AND WRAP YOUR SELF IN AN ECHO BLANKET
 A FEDORA HAT COMPLETES THE LOOK
(and keeps your head toasty warm) 
DL1961 – 4 WAY STRETCH – SUPER FLATTERING 
AVAILABLE in CHARCOAL, BLUE DENIM, BLACK in SKINNIES
 BLACK and INDIGO BLUE in STRAIGHT LEG


HEEL UP FROM ALPE 

COSY  KNITS 
BLANKET WRAPS, RUANAS AND CAPES 
AND OUR BLACK FEDORA
(Charcoal and Marle Brown also available) 

 The  OKEEFE team  are hard at work
setting up the shop this week
with all our GORGEOUS and EXCITING new collections
JUST IN TIME FOR THE SUNSHINE
WE OPEN 
THIS SATURDAY 11th APRIL  to  SATURDAY 21st JUNE
NEUTRALS 
DL1961 Summer jeans collection include…
Ceannis dark white shopper, Alpe silver sandals, Ilse Taupe raincoat 

 Nygardsanna white linen cardigan LOVE IT 

NEW JEWELLERY COLLECTION – ANNA & NINA
…Fabulous earrings and necklaces
…SO LOOKING FORWARD TO SEEING YOU ALL AGAIN …
NOT LONG TO GO NOW
WE RE-OPEN ON
SATURDAY APRIL 11th 
49 BRIDGE ROAD, HAMPTON COURT KT8 9ER    
INTRODUCING 
STELLA FOREST BOHEMIAN RHAPSODY
AT LAST LONDON 
Cotton tunic dresses
ONLY £85 size S – XL
  YOUR PERFECT SUMMER BAGS FROM
CEANNIS AND KRIS-ANA 

 STUNNING LEATHER CLUTCH BAGS FROM ALEXA JAY

CHIC PARISIEN LABEL  – ANTOINE ET LILI 
INTRODUCING ANNA & NINA JEWELLERY
  SUZY D RETURNS FOR SS15
WITH SOME ON TREND TIE DYE STYLES 
Here's a taster of what's to come 
(everything available in several colours )
NYGARDSANNA IS BACK
STUNNING LINEN COLLECTION 
Also bought this dress in light grey and indigo blue 
JANINE's FAVOURITE 
AND WE LOVE THE  STRIPY COTTON TOO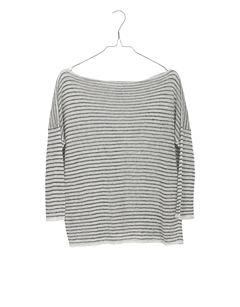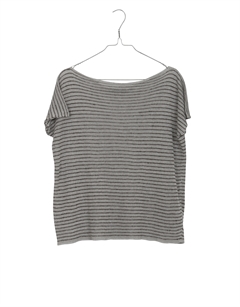 DL 1961 JEANS COLLECTION 
New for SUMMER From left to right
 Florence in faded blue, Riley boyfriend jeans, Angel in white
Also your favourite turn up chinos in taupe arriving soon
(dark blue and black always available )
Other collections include
ONJENU summer dresses,  ALMOST FAMOUS tops, skirts, jackets and dresses,
ANTICA SARTORIA beachwear, PRANELLA  beachwear and summer baskets ,
FRENCH SOLE ballet pumps , ALPE ankle boots and sandals,  ILSE JACOBSEN summer dresses and sandals
and LOTS MORE ….
See you in store after EASTER ….
Love 
Janine x